Puppies
We are currently breeding Belle and Hemi for an early March litter. Puppies should be able to go home in late April/early May. We are taking deposits on this litter now.
Piper and Hemi had their first litter on October 29th, 2019. Puppies are ready to go home now!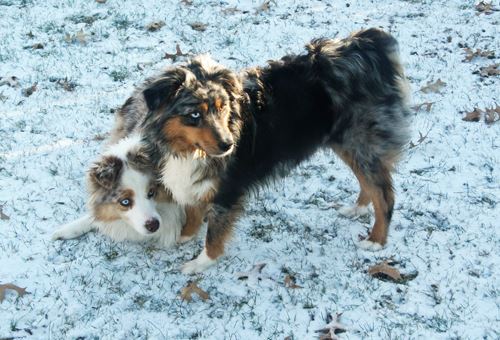 Downsouth Wiseachers Pied Piper
Piper is a blue merle with one blue and one brown eye.
She is approximately 15" tall
Piper is clear for MDR1, Pra-Prcd, HC-hsf4 and DM by parentage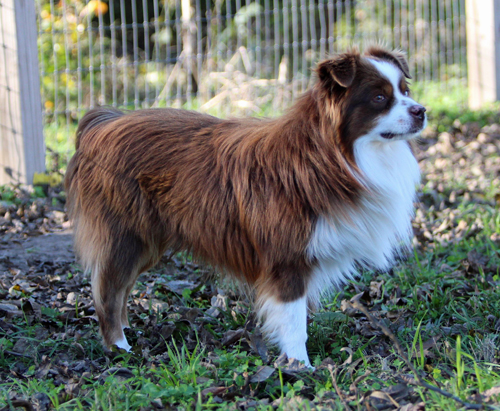 Lil Hemi Wilson
Hemi is a red tri with one blue and one amber eye
He stands approximately 15"
Hemi is clear for Pra-Prcd, HC-hsf4 and DM
Hemi is a MDR1 carrier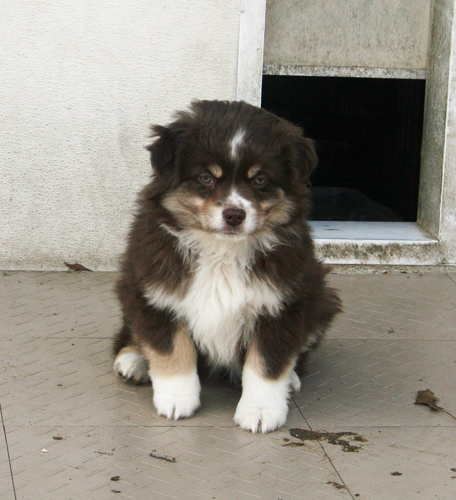 My name is Trick, but I don't know any yet. I think I could do just about anything you want to do!
I'm a red tri female with amber eyes.
I'm kinda middle of the road for energy. I like to snuggle but sure like my toys.
Mom thinks I will be about 15" tall, but maybe littler
$850 pet only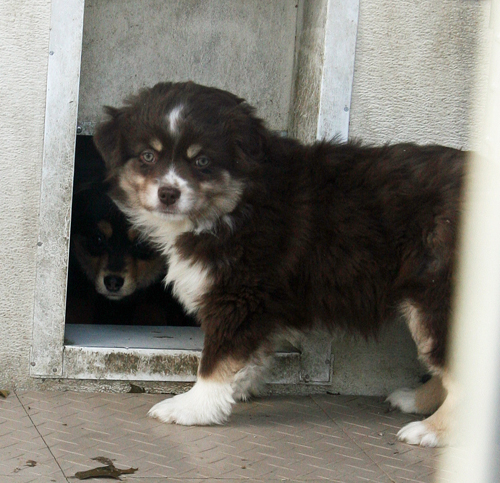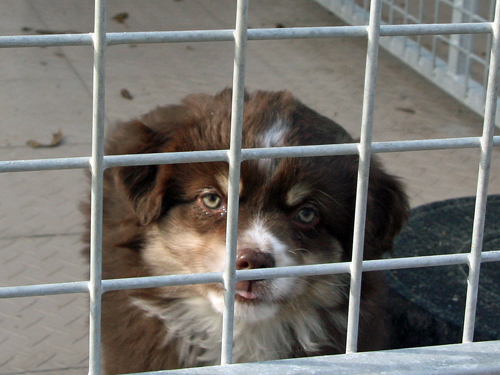 Four weeks
Mom saved me for last 'cause I'm so cute!
I'm a red tri female with two amber eyes.
I'm happiest when I'm laying on your chest with my nose under your chin.
I also have kind of funny teeth. Mom calls it an underbite. My bottom teeth are in front of my top teeth. I think that makes me special. Mom says it won't affect me at all.
I should be about 14-15" tall
$750 pet only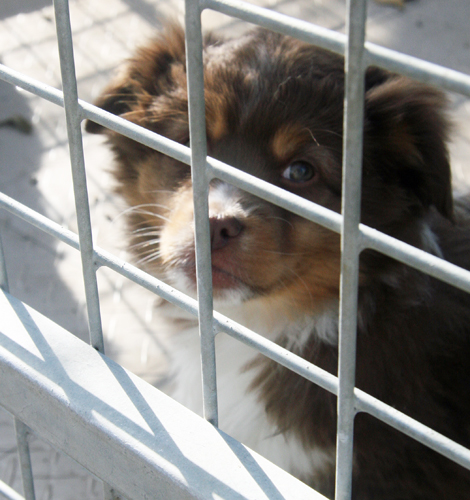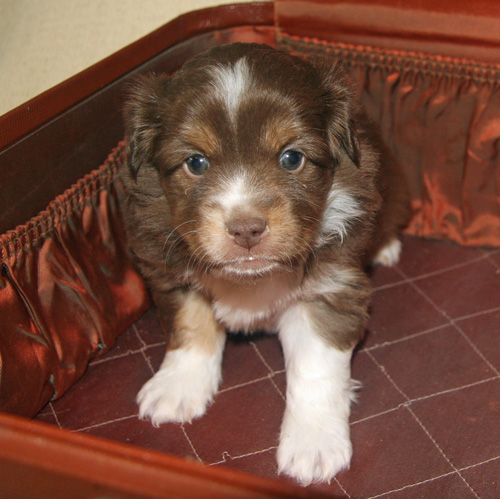 Four weeks