In Memory
The Wiseachers family suffered a devastating loss the summer of 2008. After 10 years of selectively breeding for our vision of the perfect Miniature Australian Shepherd, we felt we should share our beautiful Luke with other breeders and dog lovers. We decided to entrust Luke with a good friend and fellow breeder for the summer show season. He was taken to two shows, one the IBECA show in Missouri. Luke came home looking a bit rough, but my vet and I couldn't find anything wrong after a series of blood tests, so we brought him home. Within a month, he was his old self again, so we didn't think anything more about it. That winter we had a young female have two false pregnancies and one lose a litter a week early. By spring we knew something was amiss. In August, our Baily lost another litter, this time it was very evident that something was terribly wrong. Baily was tested for Brucellosis and was positive. The only way she could have been infected was through Luke. We had him tested, and he was also positive. Because we didn't breed him during the show season, we never considered Brucellosis because he was negative when he left, and our understanding (Vets too) was that it is a sexually transmitted disease. We found out differently, as our beloved Jersey, who was already spayed, also contracted the disease. In all, 8 of our beautiful dogs that gave us unconditional love, and that we loved unconditionally in return, have had to be destroyed. We have spent thousands of dollars to test our remaining dogs, replace those we lost, and sterilize our kennels and home. Please don't let their deaths count for nothing. Go to our Brucellosis page and learn about this illness. Test your dogs before breeding. Quarantine your show dogs for at least 45 days after a show, and have them tested. Contact your local and national breed associations and show groups to require all dogs allowed on the show grounds to be negative for brucellosis, and all intact dogs be tested yearly for the disease. By working together we can control and eradicate this destructive disease.

In Loving Memory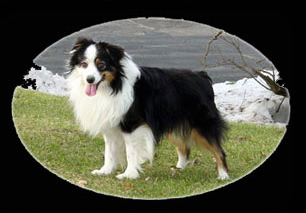 Wiseachers Luken for Tn Shine
Sire: Stein's Little Bud Lite
Dam: Green's Leather and Lace
Luke was one point short of his Championship after only one season of shows.
His destruction due to Brucellosis was a terrible blow to our hearts and to our breeding program.

Wiseachers Flying Ace
Sire: Wiseachers Mighty Mongo
Dam: Stein's Irish Rylie Blue
Ace was the last infected and proved to be the final loss to a 10-year breeding program.
He was three years old when he was euthanized.
He is the sire of Wiseachers Bodacious Ace of Spades.

Wiseachers Kami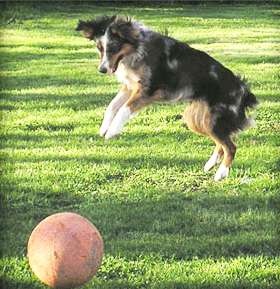 Sire: Stein's Little Bud Lite
Dam: Rullestad's Kirby
Kami had one litter for us before she became infected.
She is retired with her foster family.

Wiseachers Casey Jones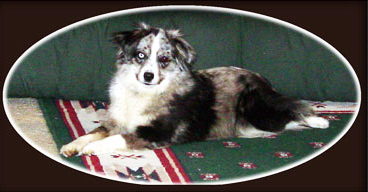 Sire: Thompson's Lucky Blue
Dam: Thompson's Sarah
Casey was just 2 when she was infected and euthanized.
She never had a litter. Her loss is deeply felt.

Stein's Sweet Maggie Mae
Sire: Thompson's Lucky Blue
Dam: Thompson's Sarah
Maggie had one litter of beautiful puppies for us before she was infected.
She was three when she was retired to her foster family.

Stein's Baily's Irish Cream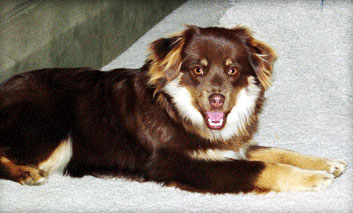 Sire: Thompson's Lucky Blue
Dam: Thompson's Sarah
Baily was one of our best producers. She was the dam of Wiseachers Captain Jack Sparrow and many other beloved puppies.
Baily was 5 when she was retired to her foster family.

Wiseachers Kit Carson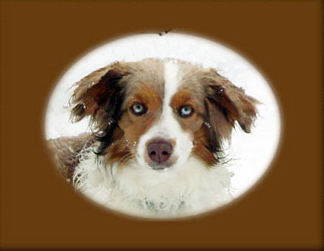 Carson was just 2 when he was euthanized.
He never produced offspring for us but was valued and loved while we had him.